Association of Community Centres
Elevating Toronto's vibrant neighbourhoods together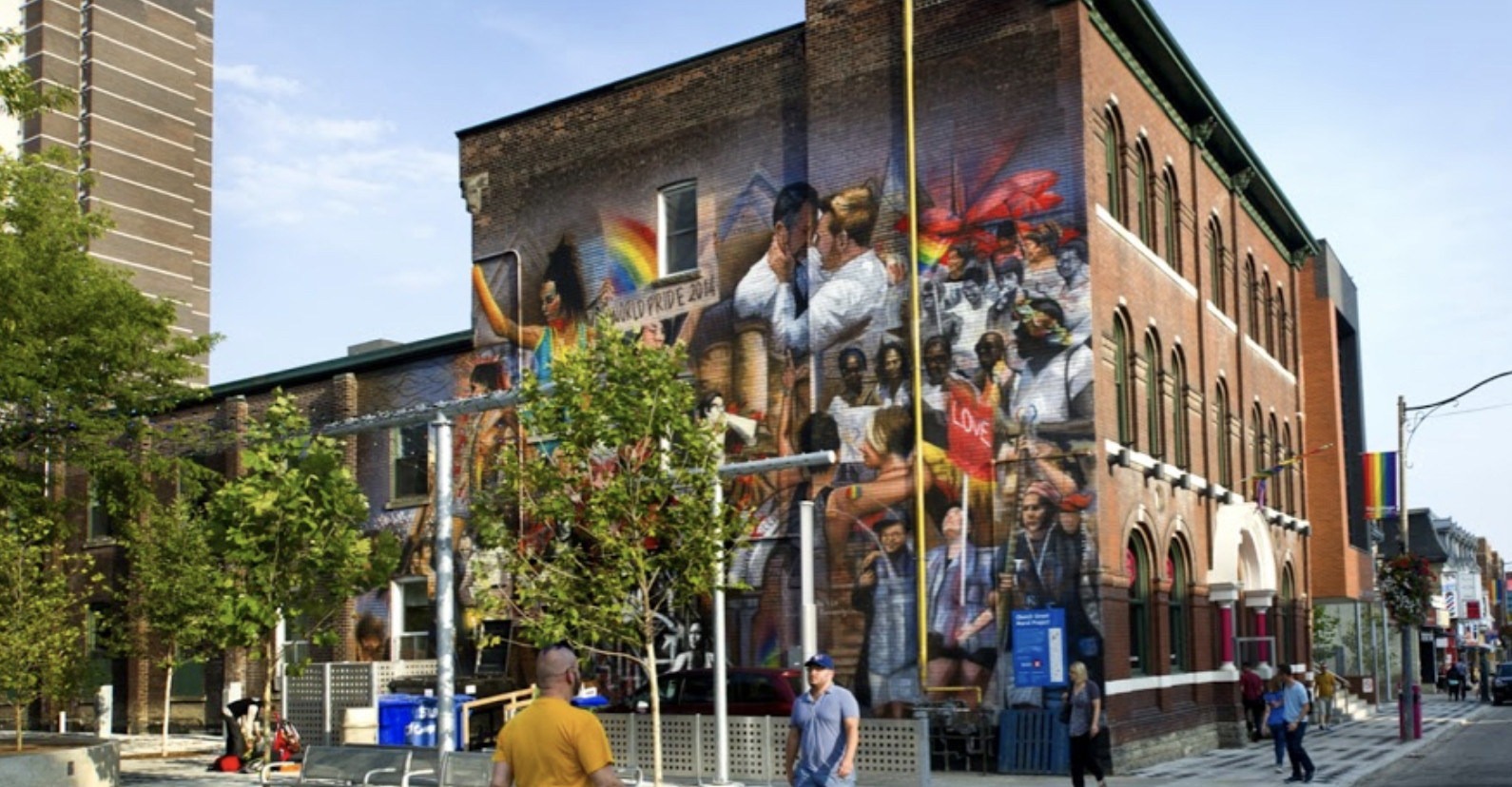 Applegrove Community Complex
Elevating Toronto's vibrant neighbourhoods together!
Applegrove Community Complex is a multi-service community organization in southeast Riverdale in Toronto. Our catchment area runs from Jones to Woodbine Avenues and from Lake Ontario north to the Railway tracks.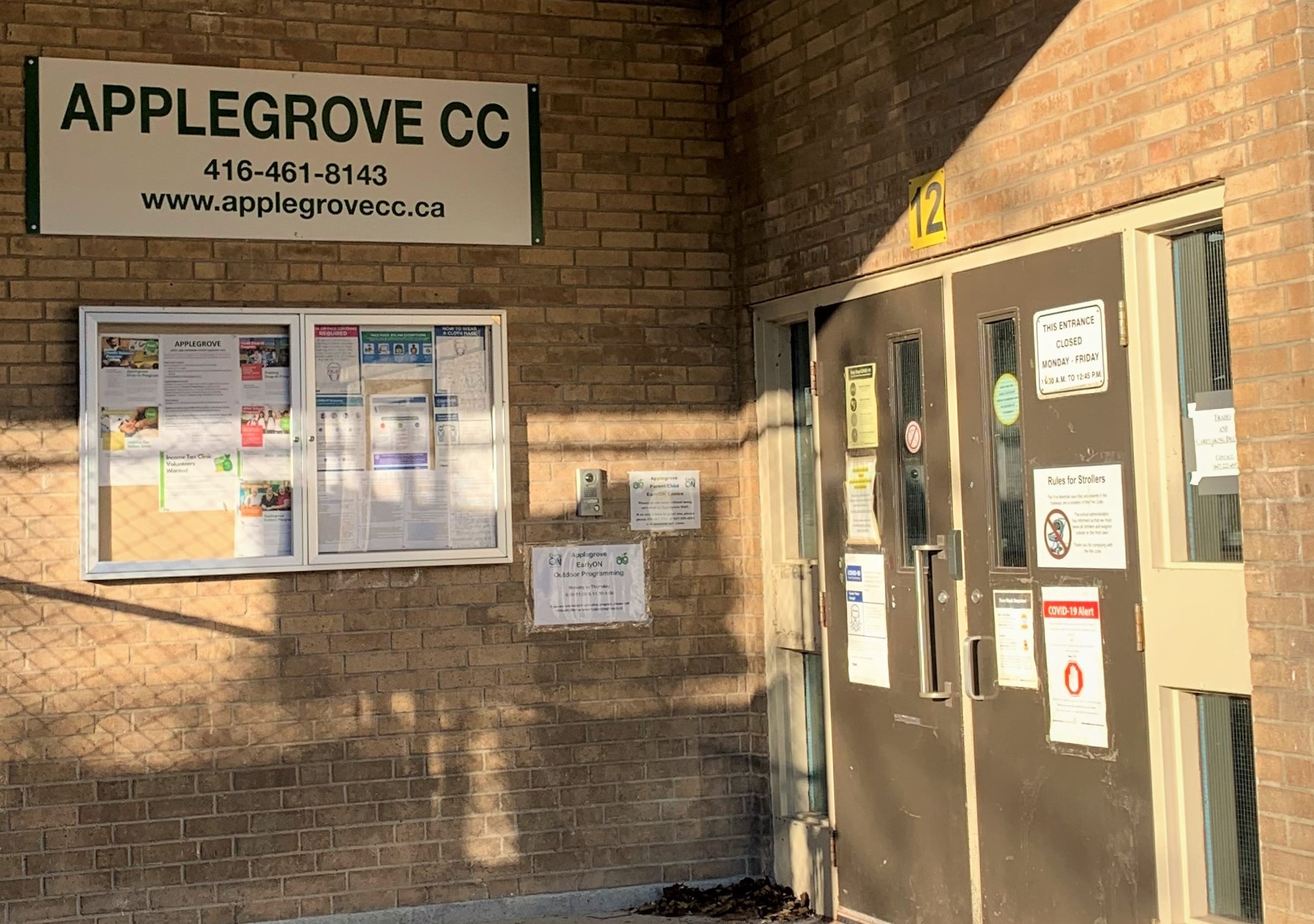 Cecil Community Centre
Elevating Toronto's vibrant neighbourhoods together!
The building now known as Cecil Community Centre was built in 1890 by architects Knox & Elliott as the Church of Christ.


Central East Eglinton Community Centre
Elevating Toronto's vibrant neighbourhoods together!
Central Eglinton Community Centre, located at 160 Eglinton Avenue East (Eglinton & Redpath, 3 blocks from the Eglinton subway station), is a neighborhood-based community centre providing a wide range of programs and services for families with young children, older adults (50+).


Centre 55
Elevating Toronto's vibrant neighbourhoods together!
Community Centre 55 is a community-based organization, developed by and accountable to the community. The main purpose of Community Centre 55 is community service delivery and to act as an intermediary organization, facilitating the development of the community by helping to strengthen its capacity. Community Centre 55 helps people help themselves.


Eastview Community Centre
Elevating Toronto's vibrant neighbourhoods together!
Our vision is to foster individual and community well-being, build leaders and create opportunities for our community. Eastview is committed to improving the quality of life of residents primarily in the area bounded by Greenwood, Broadview, Danforth and Queen Streets.




Ralph Thornton Community Centre
Elevating Toronto's vibrant neighbourhoods together!
RTCC is where neighbours meet, events are celebrated, programs are enjoyed, and support is exchanged. We develop programs, nourish culture, and empower resident action.  We work with other agencies, individuals, and groups to build the capacity of a caring, healthy, and vibrant community.



Scadding Court Community Centre
Elevating Toronto's vibrant neighbourhoods together!
Steps from Alexandra Park, Chinatown and Kensington Market, Scadding Court Community Centre provides innovative community programs for residents in one of Toronto's most vibrant neighbourhoods.


Swansea Town Hall
Elevating Toronto's vibrant neighbourhoods together!
In the heart of the Swansea Community, the Town Hall is a busy hub of activity for all ages. In our building we house a Dental Clinic, a Library, the Senior's Association and Historical Archives.


The 519
Elevating Toronto's vibrant neighbourhoods together!
The 519 is committed to the health, happiness and full participation of the LGBTQ2S communities. A City of Toronto agency with an innovative model of Service, Space and Leadership, we strive to make a real difference in people's lives, while working to promote inclusion, understanding and respect.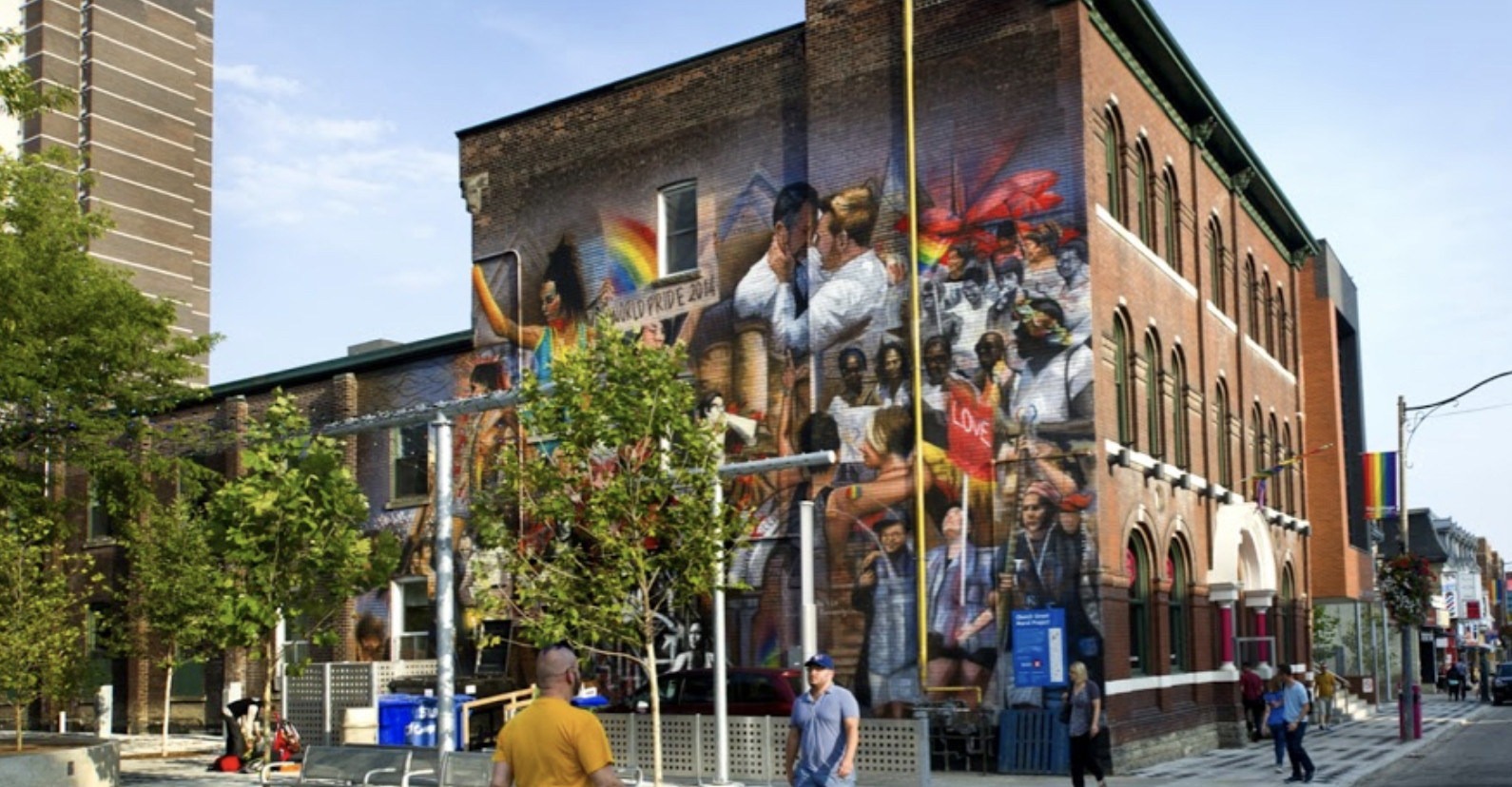 Waterfront Neighbourhood Centre
Elevating Toronto's vibrant neighbourhoods together!
Our waterfront community is the fastest growing vertical neighbourhood in the City! Our programs mirror our community as the demand for family, children, community outreach and senior programs are on the rise. By engaging the community, we ensure that WNC's activities will meet the growing and diverse needs of our neighbourhood – now and in the future.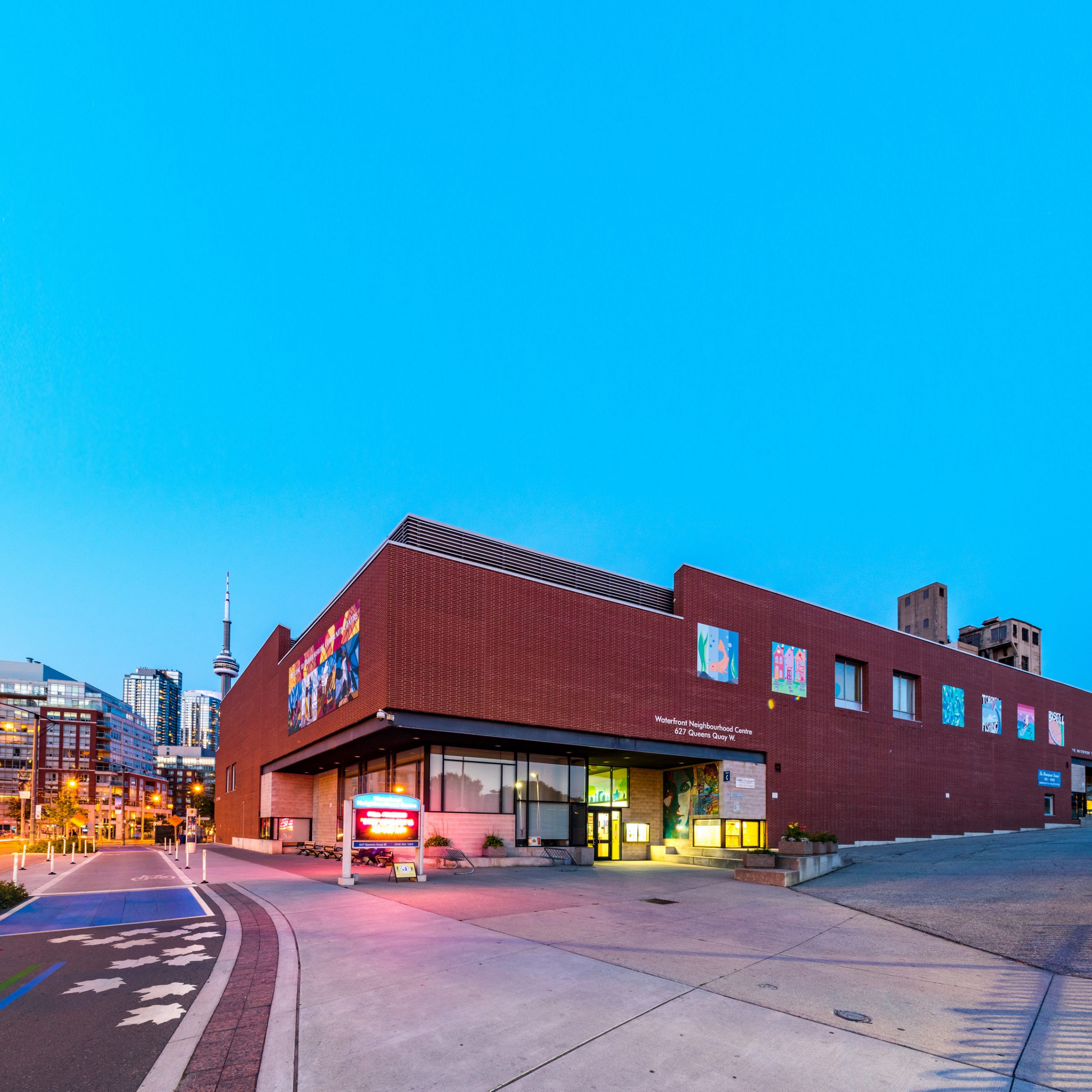 Our Story
In the 1970s, local communities began to look for more control over their community services. They negotiated with their local city governments: a new approach and partnerships emerged. These community hubs began to be turned over to residents who partnered with the city to ensure that these met local needs.
Today, we are each in partnership with the City of Toronto: the municipal government provides us the facilities and core operating resources to serve our communities. Alongside this support, an independent community-based board helps to shape and set the direction of our centres: we're in local control, with the right flexibility to adapt to what we need today.
The AoCC movements are now an inspired model of what can happen when the city, its residents and other community members work together.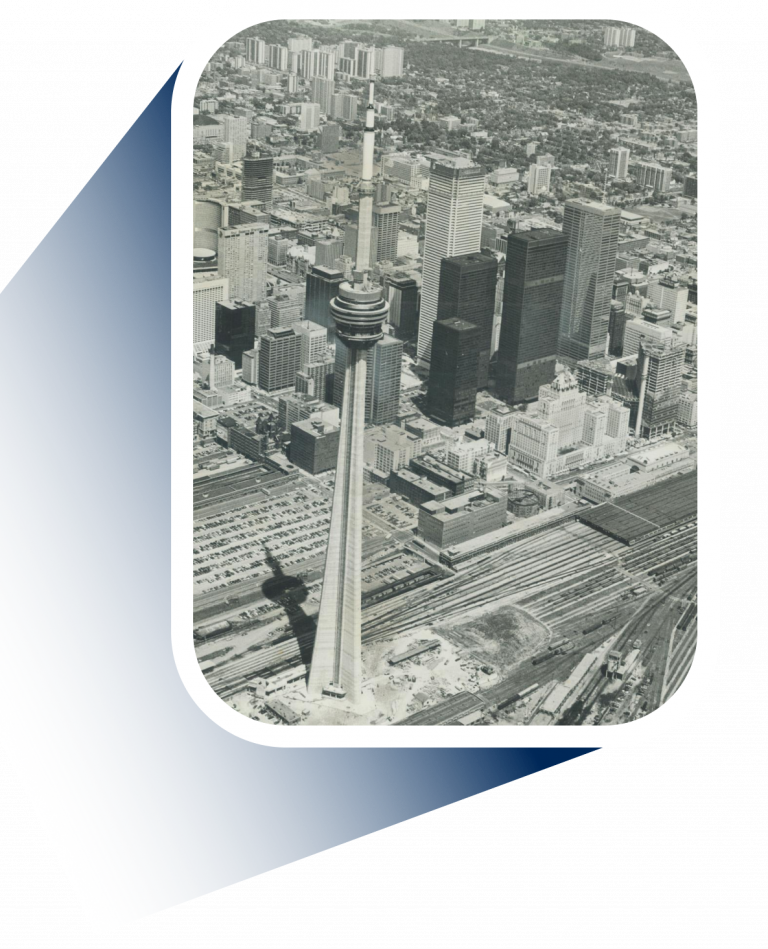 We create an important bridge between the City of Toronto and the community sector as we are active members of community-based networks and committees throughout the city. ​​
Account for 10 of the 28 Toronto Neighbourhood Centres member organizations

Provide affordable space to more than 255 community and user groups

Provide over 635 programs and services to local residents

Offer a vehicle to leverage City investment in communities

Raise $1.41 for every City $1 invested in core administrative activities – this is on the rise

Help to advance Council-approved plans and strategies, such as the Seniors Strategy, Neighbourhood Improvement Areas, etc.

Leading Community Innovations
Each AOCC is unique. As neighbourhood focused centres, programming and initiatives reflect the assets and needs of each neighbourhood. The diversity of the AOCC's community innovations span from creating conditions for the full participation of LGBTQ2S communities, to advancing local social enterprise and advocating on diversity, equity and inclusion issues critical to our communities and neighbourhoods.
What People Think of the AoCC
"What you guys have done for all of us is wonderful. I don't know how I would have managed without the food box. I have underlying conditions that make it hard for me. And besides that with the programs you have done it has eased my sense of isolation and it has been a lifeline."
Applegrove Community Centre Seniors Program Participant
"The Riverside BIA and RTCC have been working hand in hand for well over a decade to support and execute meaningful and engaging community events and programmes that 'involve, attract, inspire and create' community."
Jennifer Lay, Executive Director, Riverside BIA
"Eastview taught me about sharing and teamwork. I learned how much the community needed togetherness and how important the younger generation was to the community as a whole. Being a summer camp leader was a highlight in my life as I was surrounded by some great leaders."
Kevin Stork, Eastview Community Centre Member

"Were it not for The 519 Trans
People of Colour Project (TPOC),
I would have no community,
none! I hope this program
continues. It helps individuals
like me who are alienated simply
for who we are."
Participant of The 519 Trans People of Colour Project (TPOC)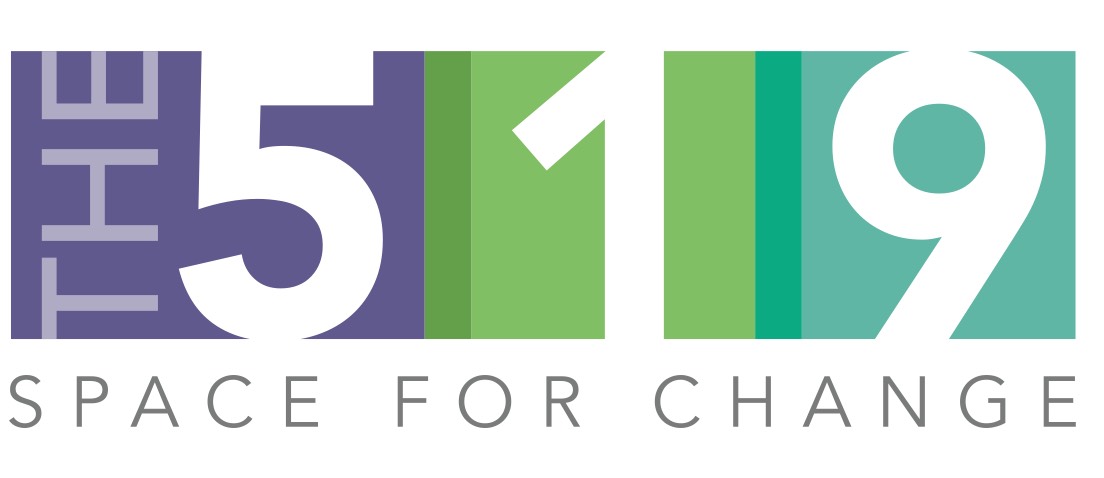 Our Impact
Every day, AOCCs make a difference in our city. These are a just a few examples of how.


$20,670,038
Dollars Raised in One Year

104,669+ sq ft
Space for Community Use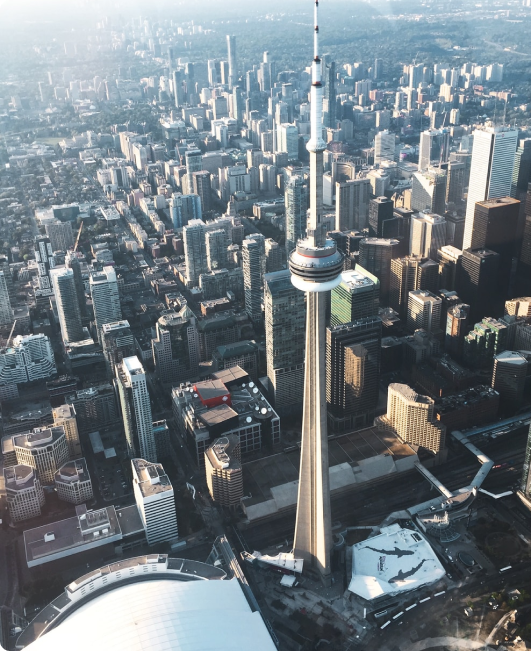 Learn more about AoCC?
To better understand what we do, and how you can get involved, sign up for our newsletter(s) here! You can also visit the City of Toronto's website here.
Swansea Town Hall
95 Lavinia Avenue, Toronto, ON, Canada
Scadding Court Community Centre
707 Dundas Street West, Toronto, ON, Canada
Ralph Thornton Community Centre
765 Queen Street East, Toronto, ON, Canada
Waterfront Neighbourhood Centre
627 Queens Quay West, Toronto, ON, Canada
Eastview Community Centre
86 Blake Street, Toronto, ON, Canada
Community Centre 55
97 Main Street, Toronto, ON, Canada
Central East Eglinton Centre
160 Eglinton Avenue East, Toronto, ON, Canada
Cecil Community Centre
58 Cecil Street, Toronto, ON, Canada
Applegrove Community Complex
60 Woodfield Road, Toronto, ON, Canada
The 519
The 519, Church St, Toronto, ON M4Y 2C9, Canada